What's hidden in the darkness of Megan's closet? Kittens! Four abandoned one-day-old kittens. These helpless babies were starving in the hedges when thirteen-year-old Megan Thompson discovers them and decides on the spot that she must save them. Knowing her parent's answer to her many pet requests, ...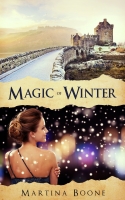 Perfect for the new year and beyond! Award-winning author Martina Boone takes us to a magical setting in the Scottish Highlands to spin a heartwarming standalone novel of love and loss, family and friendship, hope and renewal, small towns and big ambitions.

Cait Fletcher was always ...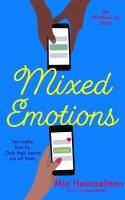 Two truths. One lie. Only their hearts are off limits. Truth: Zora Monroe could rule the world from her phone, while cooking up a five-star meal. Truth: Between landing an agent for her cookbook and construction on her new house nearing completion, barely into her thirties, she's winning at the game ...
Beth wasn't looking for commitment. She was running from a disaster of a relationship, and now she's looking for a little fun while on vacation. Matt wasn't looking for a girlfriend. But he needed one for his parent's anniversary trip. It was just a steamy vacation fling, love was never part o ...
Marine veteran Maddy Jeffers never expected her most demanding and daunting mission would come off the battlefield. Ordered to infiltrate a Seattle terrorist cell, Maddy must pose as a loving wife to Major Hunter Hines. The undercover role begins to feel all too real when Maddy falls hard for the ru ...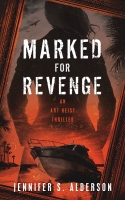 An adrenaline-fueled adventure set in the Netherlands, Croatia, Italy, Luxembourg, and Turkey about stolen art, the mafia, and a father's vengeance. When researcher Zelda Richardson begins working at a local museum, she doesn't expect to get entangled with an art theft, knocked unconscious by a forg ...