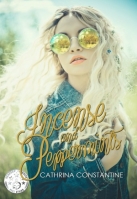 Peace demonstrations, sit-ins, and burning the U.S. flag following the escalation of the Vietnam War are leading to a catalyst known to the world as the Sixties. A musical revolution, flower power, hippies, marijuana, and drugs are carrying the generations—young and old—into a new decade. All the wh ...
A little white lie. A little white wedding. A pair of roommates in over their heads. Days before she's set to move across the country and start a prestigious graduate program, a con artist leaves Emmy with no where to live and less than zero dollars in her bank account. But her day doesn't seem quit ...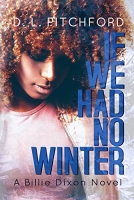 Dive into the first installment of this gritty slow burn college romance series about love, loss, and second chances. Introverted Billie Dixon has life planned to a T, and Bradford College is her chance for comfortable solitude. Her best friend lives across the hall, her roommate ignores her, and to ...
An Exploration of the Inner Outer. Let's go on a journey together where even the sky is not the limit. It is real, it is true, it is you and it is me. Let's explore the good, the bad, the world and humanity. Let's journey through dreams, space and time. Let's discover what makes us, us. Thought prov ...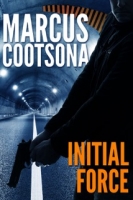 One man can save the government…if they don't destroy him first.

Severin Force is a soldier, a patriot, and a loner. A multi-tooled covert operations all-star, he's been drafted by Division Seven Division, a brand-new, off-book commando dream team. Gone are th ...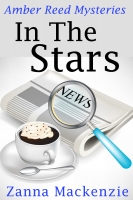 Plunged into the middle of a celebrity murder investigation, horoscope writer Amber Reed is desperate to convince the scarily handsome special agent assigned to solve the case that she can help him catch the killer. Hmm...maybe she shouldn't have wished for more excitement in her life after all!
When a tree topples over onto Miss Lillian's prized 1948 Tucker Torpedo, the grannies are once again scrambling for money and keeping Lil in the dark. Lucky for them, they have their choice of two cases, but which to take--a suspected art forgery or mysteriously disappearing trash from the county la ...
Nancy Naigle & Kelsey Browning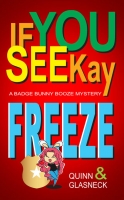 What's an elf to do? Ladies, ready for another giggle-snort filled mystery? Darn that Nicky Stromboli! He's the reason BJ has to get a job moonlighting as a winter elf. She swears that the glitter-tights that come with her costume were designed by the devil himself as a torture device. Lucky for BJ, ...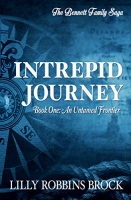 An untamed frontier. A family's new start. To survive, they'll need luck and they'll need each other... New York City, New York, 1835. Thomas Bennett never planned on living in the shadow of his in-laws. But when a devastating fire wipes out New York City and forces him and his wife, Jane, to leave, ...

inkBLOT :: Young Adult Suspense. An award winning junior crime writer meets the teen-entrepeneur who owns inkBLOT, a popular quiz website. What transpires is a tangled web of crime and deception. Who's to blame? The attention hungry reporter or the website owner whose business has links to all of th ...
Nancy Naigle & Phyllis C. Johnson
Outside the sky was blood red---a gorgeous sunset under any other circumstances---but that evening it looked like a beautiful, graceful bull slaughtered by an unworthy matador. I tried to wipe the blood from my father's last painting, but it smeared, becoming a part of the sunset. When the bullet pi ...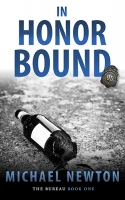 In 1917, three law school graduates are on their way to register for the draft in World War I. En route to the recruiting office, they meet classmate J. Edgar Hoover, who invites them all to join him in the U.S. Department of Justice, thereby serving their country without facing death in the trenche ...

Drake Sinclair is a freak. There's no other explanation for his superhuman speed, strength, and fighting prowess that makes him feared by his peers. But going to college in North Carolina promises a fresh start; a new place with new people, and maybe, just maybe, a chance to discover the origi ...