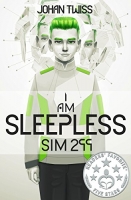 "Avatar the Last Airbender meets Ender's Game" The planet Ethos is at war with a mysterious enemy known as the Splicers. Their only successful defense is the Prime Initiative. All newborns with the compatible genetic code are taken from their families and injected with the Prime Stimulus. Those that ...
Terry's had a crush on his second cousin Justin for what seems like forever. He's hidden it as well as possible, knowing that the other man is out of bounds, forbidden fruit. Second cousins getting together isn't actually illegal, but for Justin the relationship is too close— ...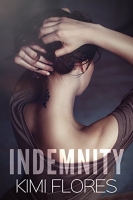 Alexa is a fighter. A survivor. But it hadn't always been that way. At eighteen, tragedy struck, hurling her into a dark underworld. Freedom became a thing of the past as her new reality unraveled. Rescued a year later, she vowed to one day get the justice she deserved. However, her road to recovery ...
Meet Lizzie Hart. Small town girl...big time problems. Hindered only by her raging crush on the office hunk, wannabe sleuth Lizzie Hart spies, accuses, and gossips her way to the truth in this bestselling first book of The Lizzie Hart Mysteries Series! The sleepy town of Liberty hasn't seen murder i ...
A remarkable and intriguing story about a journey to West Africa, the land of Blackwood's ancestors. Into Africa, a Personal Journey begins in Nigeria with exposure to the tight control by the military that causes Blackwood to experience fear as never before. The journey takes her on an exploration ...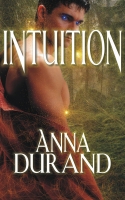 Torn apart by their haunted pasts, Grace Powell and her fiance David Ransom are struggling to reclaim their passionate bond and build a normal life --- one without danger and paranormal powers. But David can't renounce his obsession with hunting down Karl Tesler, who abducts and tortures psychics. D ...
It's the winter of 1947 in Ashley Falls, West Virginia, and a teenage girl has gone missing. Local private detective Miller Brinkman takes the case, quickly uncovering a string of bizarre clues. A hidden diary, cryp ...
Waking up in a desolate cell, Gaia realizes she has been kidnapped by a human trafficking organization, doomed to be sold to the highest bidder and unable to remember anything before her capture. An opportune rescue by Raoul, the Prince of Kayamato, saves her from a gruesome future, and throws her i ...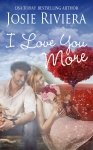 A billionaire and a single mother have more in common than they know.

Handsome, self-assured, every inch the successful billionaire, Luciano is out of Anastasia's reach. But when a hurricane strands them together and they must trust each other to survive … things heat up despite th ...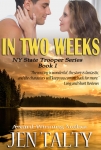 Jen Talty is an award-winning and bestselling author of romantic suspense.

Category:Romance Contemporary
When a tree topples over onto Miss Lillian's prized 1948 Tucker Torpedo, the grannies are once again scrambling for money and keeping Lil in the dark. Lucky for them, they have their choice of two cases, but which to take--a suspected art forgery or mysteriously disappearing trash from the county la ...
Nancy Naigle & Kelsey Browning
Twenty-six-year-old Pierce King has just been given his dream job at a publishing company, but his luck is twisted when an old, disheveled vagrant clobbers him in the nose with a fat book, and the world is suddenly drowning in magic. In his journey to restore reality, he learns that various supernat ...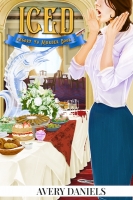 Julienne's ideal resort management career may come to an abrupt end when a celebrity pastor dies at the buffet table. Julienne has her ideal job as an event planner at a prestigious resort. During a luncheon event she coordinated, a renowned celebrity pastor is killed next to the buffet. All eyes ...
CAN THIS TOWN BE SAVED OR WILL IT GO STRAIGHT TO HELL? The town of Bringham--once a peaceful, God-fearing community, suddenly finds itself in a major crisis. Strange things are happening which defy logic even in the slightest sense of the word. Yet, one resident has seen the devastation before-hand ...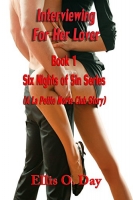 I'll give you the first THREE books in the series for FREE! Sarah wants a lover, but she wants one on her terms. She doesn't have time to date and picking a guy up at a bar is not only dangerous but it doesn't guarantee he'll let her act out her fantasies. When she hears about La Petite Morte Club—a ...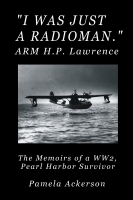 Their hearts were strong, and their courage endless. Pearl Harbor survivor, Black Cat radioman, and decorated WW 2 veteran. ARM H. P. Lawrence, tells the true story of the fight against the Japanese in this compilation of his memoirs. One of only a handful of non-Native American code-talkers, H. P. ...
Some of us predicted it! There must be something more out there. An intelligent species, technologically advanced. We gaze up into the night sky — that small star, really just a tiny yellow sun. There you are, the third planet! We can see you. Can you see us? We've been watching you. Finally, a wort ...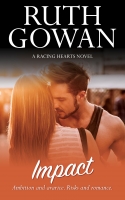 Sometimes it takes only one night to make a lasting Impact! They meet in the high octane Spanish Car Rally. Two strong characters different continents opposing lifestyles Promises make an Impact on both their lives bringing them together again. But this time with different partners, misunderstanding ...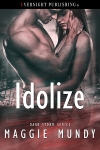 Idolize. Book One in the Dark Storm Series.
Cassi moved to LA to escape a violent past and wants anonymity for herself and her son. She's starting to get her life back on track when she meets Declan Reed. He's the latest hit on the Hollywood scene, playing the lead in the TV series Dark S ...
The not-so-distant future of 2040 is populated mostly by millennials and the robots to whom humanity has delegated menial labor. The government is all-powerful and all-intrusive; privacy is a thing of the past. Optimal, a biogenetics company, bucks the system with its hidden lab, but the founder's g ...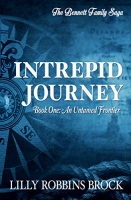 An untamed frontier. A family's new start. To survive, they'll need luck and they'll need each other... New York City, New York, 1835. Thomas Bennett never planned on living in the shadow of his in-laws. But when a devastating fire wipes out New York City and forces him and his wife, Jane, to leave, ...